Fairplay Fantasy betting in India
Fantasy Fairplay is a way to experience your favorite sports in a new manner. You can put your knowledge and intuition to the test by creating your team and competing against other people. Whether you're a seasoned player or just starting, Fairplay Fantasy offers exciting gameplay to keep you engaged.

What is Fairplay Fantasy Betting?
Fairplay Fantasy users are provided with the chance to create their personal teams and engage in competition with one another to earn rewards based on the performance of real cricket, football, or tennis players in real games.
The essence is simple: you collect a team of virtual players that are prototypes of real sportsmen. For different actions made in real games, they get or lose points; so do you. After the team is ready, you choose a match; before it starts, you can make substitutions. After the end of the game, the results are counted and you get winnings, if any.

Cricket
Cricket is the sport with the highest level of popularity in India and could not but add it to Fair Play Fantasy.
Your team must comprise seven athletes. The scoring system varies for different tournament formats (T20, ODI, T10, The Hundred, etc.). For several friendly cricket matches, you can create a squad of over 11 sportsmen and replace them if essential.
For you to practice, there is a trial match for new users. In this Fairplay Fantasy format, you obtain virtual coins that lack actual worth. All this is intended to help Indian players better understand the subtleties of the game and begin playing with Indian rupees.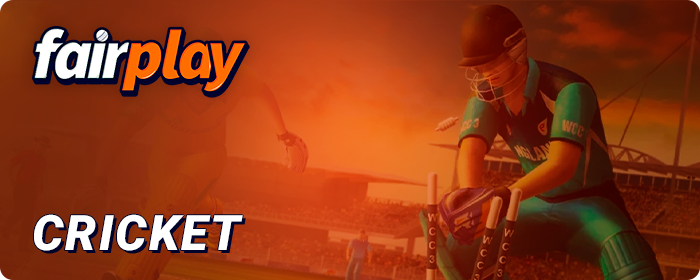 Football
To play soccer and set up your teams in Fairplay Fantasy, you will have to follow the enrollment procedure on the site first. You possess virtual currency to practice, but to win, it's crucial to play for real money. Depending on the matches' outcomes, the ranking of your team will change.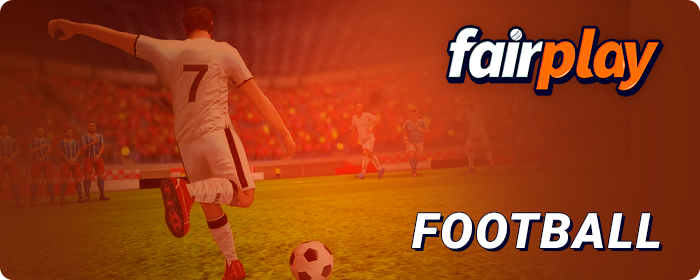 How to take part in Fairplay Fantasy Games
To play Fairplay Fantasy, you need to perform these actions:
Proceed with creating an account;
Once you've logged in, navigate to Fantasy and select the sport or event you want to participate in;
Choose your players and make your squad based on the available options and value cap.
After you've created your team, you can participate in sportsbook tournaments and compete against other participants. You'll accumulate points based on the real-world performance of your players, and the first-rate teams will win prizes such as cash rewards, bonuses, or Fairplay merch.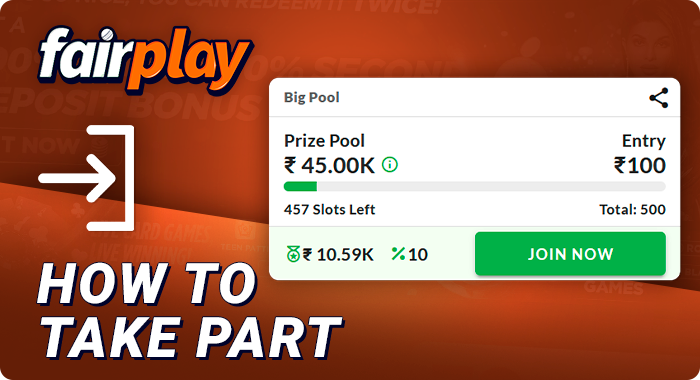 Fairplay Fantasy App
For players' convenience in India, the bookmaker has created a FairPlay mobile application. It has the same options as the website and provides the same functionality. If you don't have access to your PC, you can play on the go with any handheld gadget.
The Fairplay Fantasy App download process is really easy; proceed with the following instructions:
Proceed to the Fairplay site;
Navigate to the downloading section;
Choose the category of your device;
Pick an app version for Android or iOS;
Open Downloads on your gadget and commence the installation;
Once the installation is complete, you can register.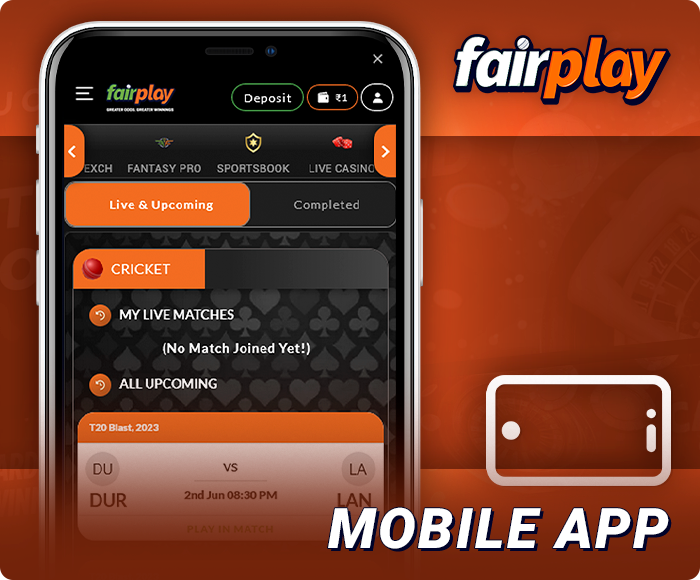 The application provides an uninterrupted and user-friendly experience, allowing you to enjoy Fantasy on the go.
FAQ
What sports can I play with Fairplay Fantasy?

With Fairplay Fantasy, you can play cricket, football, and tennis.
How can I begin playing Fairplay Fantasy?

Create an account on the website, go to Fantasy, choose a sport, join a league, draft your team, and start competing.
Is the Fairplay Fantasy app available for both iOS and Android devices?

Yes. The application provides identical features to the website, allowing users to easily play their favorite sports with the help of handheld devices.