Fairplay Privacy Policy
This policy describes what data the company collects, why it does it, and how it is used. It is recommended that you read this document in its entirety before using Fairplay services.
Your use of Fairplay's services constitutes your agreement to this privacy policy. The Fairplay terms and conditions include this privacy policy as an integral part of the agreement, and the company reserves the right to update it at any time. It is the responsibility of the sportsbook to keep you apprised of any modifications made to this privacy policy. Publishing the updated terms across all pertinent resources achieves this.
It is strongly suggested that you check this document from time to time to remain up to date with all of the most recent modifications and alterations.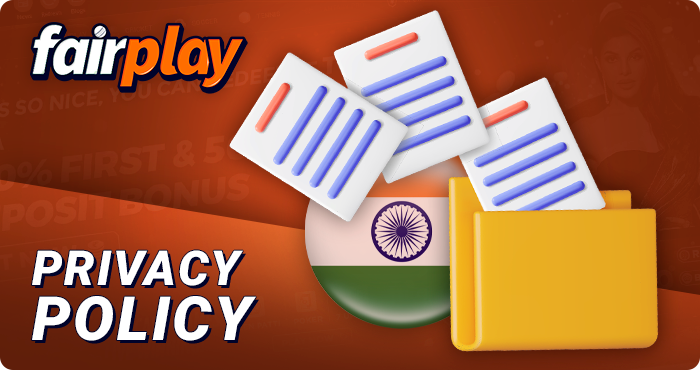 Data gathering
One of the data types we collect is information to identify a person. This processing is necessary to correctly identify a particular player making a bet. In addition, to understand user engagement with a particular section of the site, we need to track their behavior while they are on the site. Information about your software and system settings can also be determined by the firm using technical data such as your IP address, time and date of access, web pages visited, the language used, software crash reports, and type of browser used. This aids in the timely prevention of errors as well as the loss of data.
We may ask for your data when you use the website, create an account, or make purchases through the service. The data we collect may include contact information (including phone number), payment information, transaction history, site usage settings, and feedback about the services we provide. For extra security, we store this data on safe servers located in different parts of the world.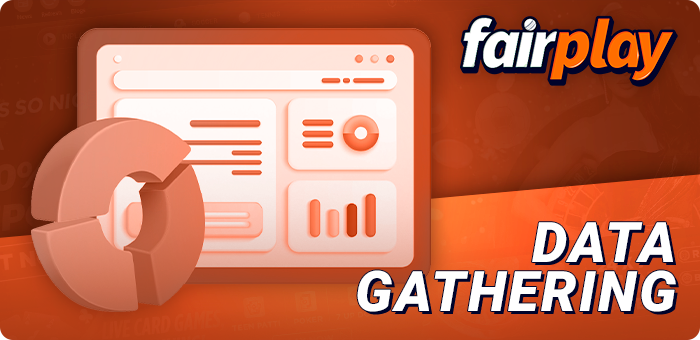 Basic methods of using data
By using company resources, including the website and FairPlay mobile software, the player should know that they are giving their permission to process any information they may provide on the vastness of the Internet. Fairplay uses this information for the following purposes:
Identification of the user and his/her account;
The smooth operation of the system and the player browser;
Caching of resources to speed up core processes;
Targeted advertising campaign based on player preferences;
Social surveys and reporting of system interactions;
To transfer cookies to a technical side to make sure the services work functionally and smoothly.
Users can always refuse targeted mailing or disable data transmission in the settings of their browser, but in this case, the company does not guarantee the proper functioning of the site.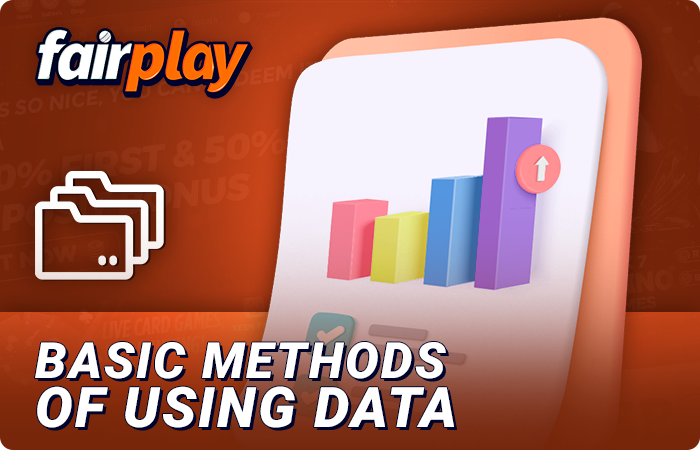 Account disclosure
To the extent necessary to comply with local law, our company may disclose user information to combat fraud and money laundering. When it comes to protecting its assets, Fairplay always does what's legal and ethical.
If it is determined that you have committed or attempted to commit any form of fraud, game manipulation, payment fraud, payment cheating, use of stolen credit cards, or any other fraudulent activity (including any chargeback or payment reversal), or prohibited transaction (including money laundering), the company reserves the right to share this key information (along with your identity) with other online operators, banks, credit card companies, etc.

Unsubscribe from offers
You can unsubscribe from receiving any news and newsletters by sending an email to customer service or selecting opt-out in the settings of your account. In addition, please feel free to get in touch with us if you:
Request that you verify the accuracy of the personal information that we have gathered about you;
Wish to make some changes to your data;
If you have any concerns regarding how we use your personal data.

Consent of players
This document indicates that the use of the company's resources by the user constitutes automatic consent to the processing of information. In addition, this action confirms that the gamer also provides data necessary for the processing of transactions, which may include, if needed, the transfer of information outside of the territory of the user's country. When working with external payment processors, we are careful to ensure that this data is not used by a third party and is not securely protected.

Minors Care
Individuals who have not reached the age of eighteen (18) are not permitted to use the services in any way. If a user chooses to provide his or her information to the company, it is understood that the user is at least eighteen (18) years old. The main priority of the company is the absolute prohibition of access to services for minors. If the firm discovers that a minor has attempted to conceal or provide false personal information when registering, the account will be rejected and blocked.
Cookies
Any time you use the company's resources, Fairplay has the option of saving some data to your device called cookies. These are tiny text files that websites you visit transfer on your device to further interact with services. This type of information is also called "flash cookies" or local shared objects. As with browser cookies, "flash cookies" keep track of when and where you've been on the company website. Nothing stored in a cookie or a flash cookie can be used to access or retrieve data from elsewhere on your computer. The firm uses these methods only to track the use of its services. Cookies allow services to track traffic, improve existing features and tailor their offerings to user needs. In addition, this data is divided into subcategories, with each subcategory serving a specific purpose in the operation of the company's servers.