Fairplay Responsible Gaming
Any use of Fairplay by any player is assumed to be done for fun and not for any other reason. Everything the company does is focused on player satisfaction, so it takes extra precautions to ensure the player's safety. You may want to try the self-control techniques described below or get professional help if you find that remaining on the Fairplay site causes you to feel anxious and irritable and the game often leads to losses and frustration.

Self-Assessment of Gaming Involvement
If you've come to this page and feel that you need help, Fairplay urges you to contact a trusted mental health organization for assistance. The most famous of these are:
Responsible Play – www.responsiblegambling.org;
Play Therapy – www.gamblingtherapy.org;
Gamblers Anonymous – www.gamblersanonymous.org.
There is no affiliation between the company and any of the organizations featured here. In order to take a break from gambling, it is recommended that you refrain from visiting online casinos and poker rooms. Get an idea of how deeply involved you currently are in gambling by taking the Needs Assessment for Gambling Problems (NODS).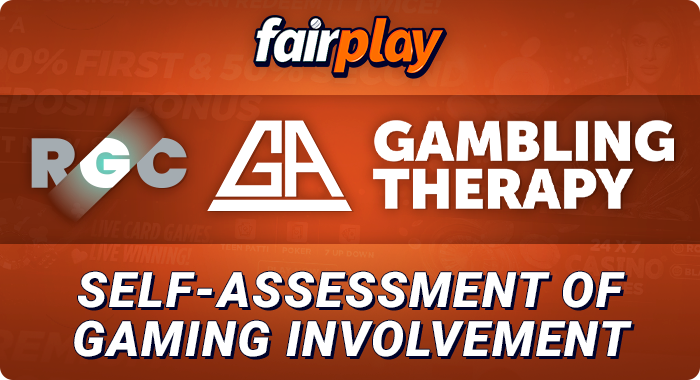 Validation of Identities
Fairplay respects the laws of each territory and requires proof of age in accordance with its age restrictions, which may differ depending on the jurisdiction. Multiple current documents with photos, such as a passport, driver's license, or international passport, will be required as part of the standard registration procedure. It may take some time after registration for the documents to be verified, at which point you will receive notification of the outcome at the registered email address.
Fairplay needs to collect some personal information from you to comply with the law, and that information will be used only to verify your identity. Contact the support team at any time if you have any inquiries about identity verification services.

Self-Control Section
Gambling on the site involves a certain financial risk, so a player decides for himself or herself whether he/she is ready to take such a risk. The first step a user can take toward having a good time while playing is to keep in mind that he/she is here just for fun. It is important to follow the guidelines laid out below:
Stick to a budget for how much money you can afford to spend on the game. Limits can be imposed on a daily, weekly, or monthly basis. If you want to increase or decrease deposit limits, the company can do so;
Allow yourself a limited amount of playing time and take more breaks. It is well-established that breaks in play sessions should consist of 24- or 48-hour intervals; for acute cases, a break of one week to six months is recommended. In response to your request, the Fairplay team will immediately put your Fairplay Group-managed brand accounts on hold until your break is over;
Just like any other activity, gambling should be enjoyed moderately. There is no need to worry about winning or losing when life is so beautiful and rewarding. Instead, focus on growing as a person emotionally and intellectually. Seek professional help immediately if you have a severe addiction problem;
Don't try to make up for multiple losses at once and avoid taking risks with borrowed funds;
If you have a serious stress or alcohol problem or other addiction, you should probably avoid gambling.
The company provides its products as a means of entertainment, not a means of making money, and it assumes that its users know this.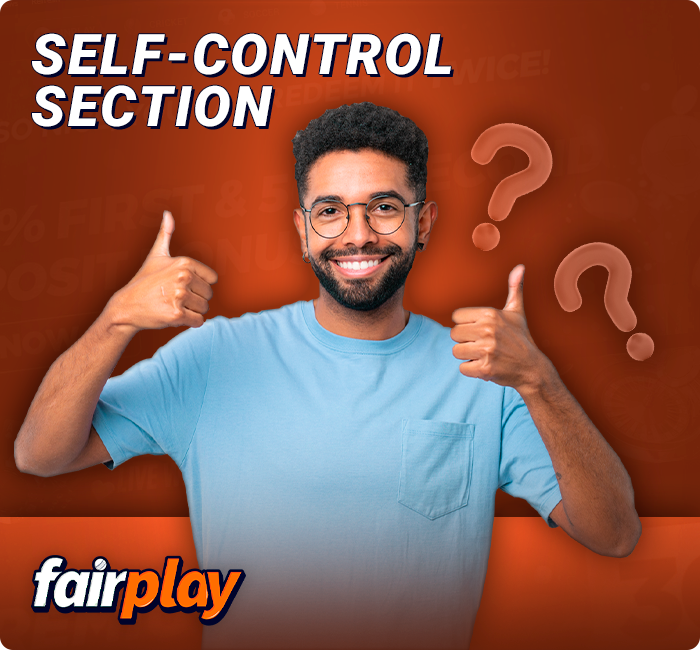 Methods of Deactivating Accounts and Opting Out
Closing your account is an option if gambling is no longer something you're interested in or if you just need a break from it. Use the Take a Break feature to temporarily pause your account for anywhere between 24 hours and 6 weeks. If you wish to reactivate your account, please contact customer service.
If you feel that your gambling habits are becoming a problem, you can exclude yourself from playing on any Fairplay Group platform. A range of access blocking times from six months to five years is available from the company.
There is no automatic reactivation of your account after the suspension period ends. Fairplay will only consider reactivating your account if you ask them to, and even then, it won't take effect for another 24 hours while they do some more internal verification.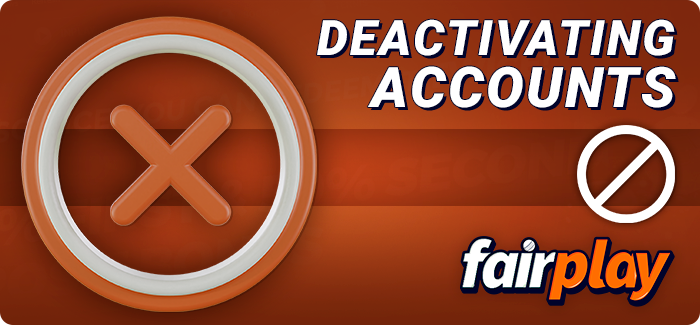 Conducting an Internal Audit
The Fairplay team routinely performs audits to make sure that all players, both new and regular, can manage their playing time and don't fall into addiction. Per the terms of service, the company may restrict access to or completely close any account that raises red flags. Fairplay has the right to void any bets in progress if a gamer's account is suspended for any reason related to gambling liability.

Protecting Minors
Fairplay complies with all local laws regarding the prevention of underage access. To place a bet on the site, users must first create an account and verify their age. In the event that the company discovers that a user is underage and that person is unable to provide appropriate identification, this user's account will be terminated and any funds in it will be forfeited.